"BLT" Board, Love, and Train 
*CLOSED December 23- January 2, 2024
 Do you want your dog to earn an AKC Canine Good Citizen certificate?  We can do the training, AND the test for you!   Your dog can stay with us throughout the training and go home with a Canine Good Citizen certification.  4 weeks is required for a guaranteed CGC.   
Click HERE to print off the registration form and waiver.  Please email registration form and veterinary records to: gooddogcenterblt@gmail.com.  We need proof of Rabies, Distemper/Parvo, Bordatella, flea preventative, and negative fecal sample.  *NOTE: dog cannot be dropped off at our facility until registration form and vet records have been received.  A check for the first week's deposit is required at drop off.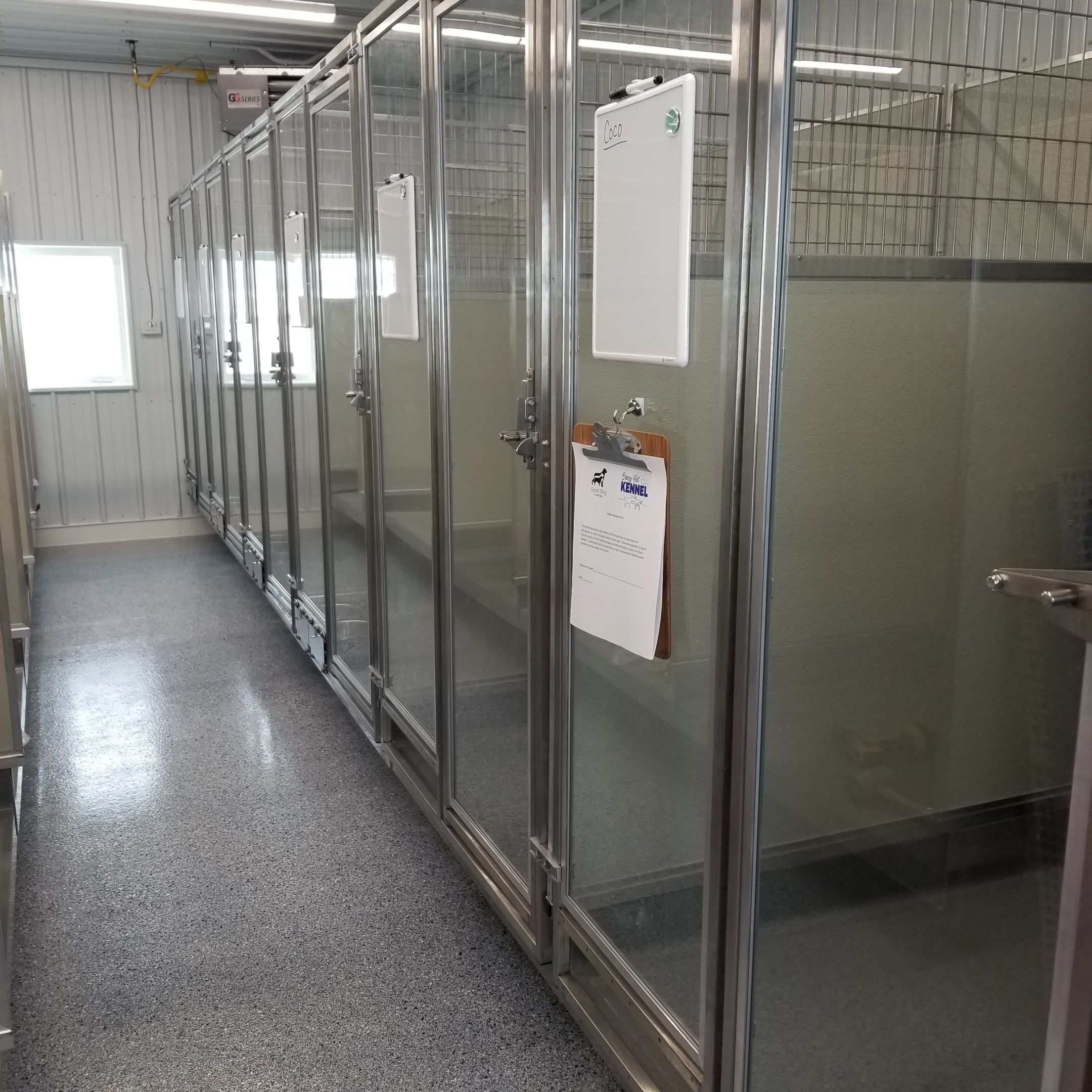 What is "train and board"?
Your dog comes to our facility and lives here for an agreed upon length of time, during which they receive training lessons multiple times per day with a professional dog trainer. Basically we train your dog for you!

What will my dog learn?
We will train the skills that are most needed for your personal situation. This may include basic obedience such as "Sit", "Stay", "Come", no pulling on a leash, basic manners such as no jumping, "Quiet", no barging through doorways, as well as upper level Canine Good Citizen, Therapy training, competition obedience, agility and tracking training. It all depends on what your goals are. We will train and practice in a multitude of real life settings to improve the reliability of your dog's training.

What type of training methods will be used?
We use positive training methods, utilizing treats, toys and play to motivate your dog.  Corrections are used as needed for inappropriate behavior but are not the foundation for training.  Our goal is a trained AND happy dog!

What is the experience of the trainers?
Please visit the staff page on our website for a specific listing of our trainers' credentials. ALL of our trainers attend annual behavior and training seminars to stay up to date on the latest and most successful training methods.  Our trainers have combined well over 150 years of dog training experience!  We've been working with dogs for many years and we love what we do!

How long will my dog have to stay? 
We will accept dogs into the program for any length of time, but for extensive training progress we recommend one month to allow us to build a trusting relationship with your dog; We are also happy to keep dogs for shorter lengths of time to keep your dog's training tuned up while you're out of town!

Will my dog's training in the program be effective after they return home?
This all depends on you, the owner. When you return to pick up your dog you will receive a private lesson with the trainer. During that time you will learn everything that we worked on with your dog, as well as some new "rules" for you to follow when you return home with him/her. For the program to be successful, you must follow through with the new training at home.  We completely stand behind our training program and are always willing to answer questions that you may have.

Where will my dog stay during his boarding? 
Your dog will live in our brand new boarding facility, which includes large outdoor fenced areas for exercise and play time.  The building contains 16 indoor runs and is fully climate controlled. We welcome you to see where your dog will be staying.

What is the benefit to a train and board program?
Train and board programs are beneficial to people with busy schedules who may not have time to attend weekly obedience classes. It also allows us to attend to the specific issues that you want us to address with your dog, issues that might be difficult to address in a group class situation.

What is the cost?
The cost for train and board is $700/week. This includes multiple training sessions throughout the day, 7 days a week, plus daily exercise and socialization.  We work with the dogs in real life situations, often visiting our own homes or public places to advance the training.  Every dog works with multiple professional trainers. You will need to provide your dog's regular diet, as this will help prevent any stomach upset. We are willing to work out a payment plan for you if necessary. A $600 deposit is required when you drop your dog off for training, and the remaining balance is due upon pick up unless other arrangements have been made. Our drop off and pick up hours are very flexible.  For dogs who get along well with other dogs, we let them have play time with other dog friendly dogs during their stay.  

Note: We do not accept aggressive dogs into the train and board program. Aggression problems are best addressed with a one-on-one behavior consultation.


Testimonial for Good Dog Center Train and Board....

"Unbelievable is the word that best describes Jimmy's progress at the Good Dog Center. Our one year old chow had become a cranky, aggressive, poorly mannered dog when we sent him off to Decorah.

After a week of training he came home well mannered and with a true attitude adjustment. Our family and guests to our home are amazed at the difference!

I highly recommend the Good Dog Center and the great people who work there!" Dione Peterson, Faribault, Minnesota