Jill Dunham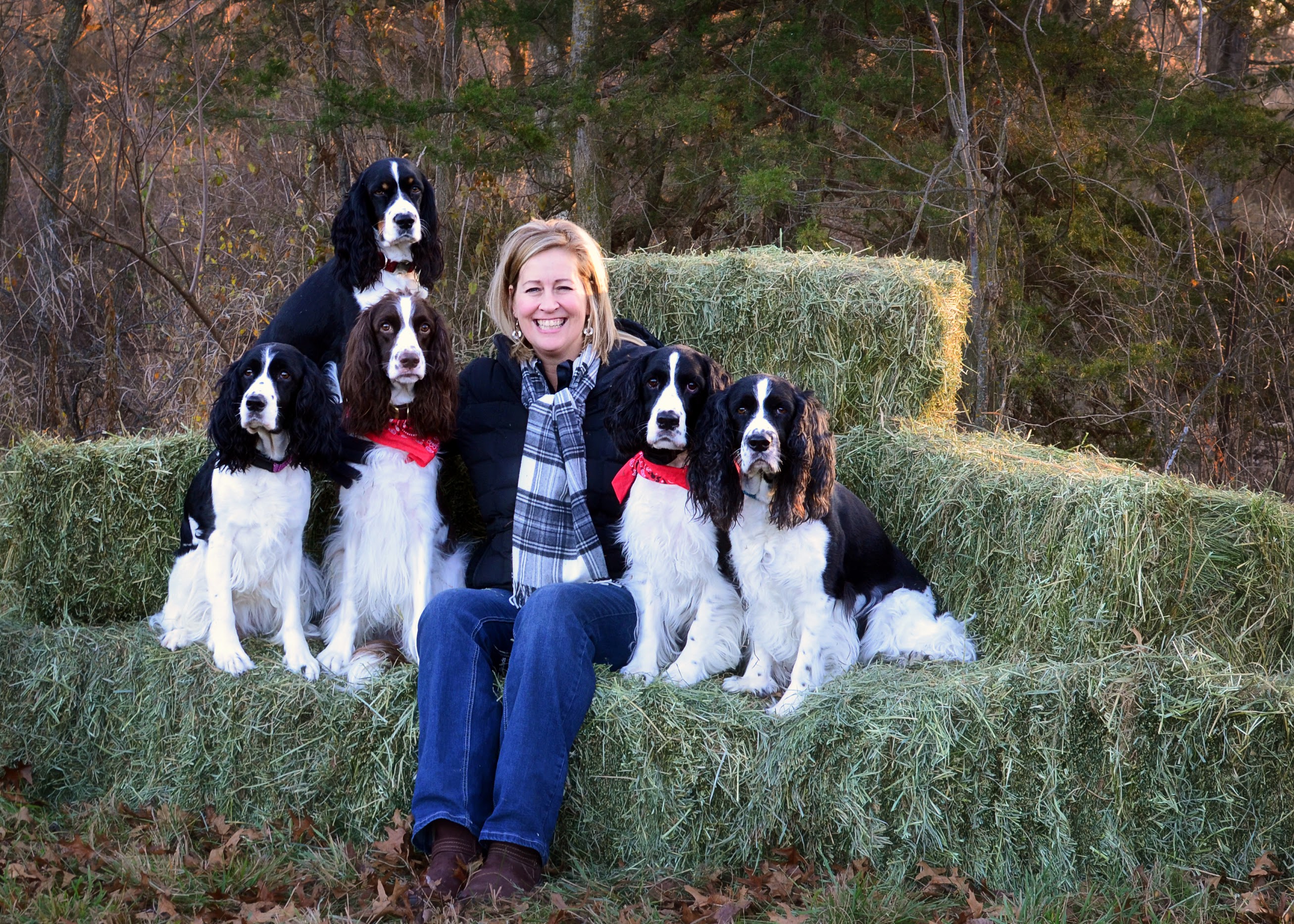 Jill with her springer spaniel crew: Piper CDX RA RATN TKA, Jaz CDX RA RATN TKN, Ringo TKN RATI, Chesney TKN RATI, Roxie DJ RATO TKN
*GDC Instructor of Puppy Kindergarten, Basic Obedience & Agility Foundations
Jill writes...While I've owned and trained dogs most my life, my true training journey began at the Good Dog Center when I started an Agility class.  I learned so much, and had such fun with Roxie that I decided I must enroll in Puppy Class when we added Piper to our family.  Piper taught me the joys of training a dog all the advanced Obedience skills through Utility.  Once I stepped into my first show ring experience I was hooked.  I have successfully showed my five Springers in various dog sports including AKC Obedience and Rally, NADAC Agility, UKC Nosework, Barn Hunt, and NADD Dock Diving.  
My dogs and I have competed at English Springer Nationals, earning new titles and first place ribbons in a group of very talented handlers.   My girls have been on the leader board in Obedience and Rally in the ESS Quarterly Rankings and we've qualified for Rally Nationals, Dock Diving Nationals, and the Obedience Classic. 
Currently, I have also certified one of my Springers to be a Therapy dog so we can visit nursing homes, hospitals, schools, or anywhere we can offer the benefits of pet therapy.  We are also involved in a children's reading program where kids practice their reading skills while the dog provides comfort and confidence as the child reads to them.
Teaching animals and people has always been a passion of mine. I also own horses and worked for several years as a Horsemanship Director and Instructor.  Currently, aside from being a mom and wife, I own my own dog grooming business and dabble a bit with photography.  I'm actively involved in the Upper Iowa Training Club as the club's Treasurer.  I also teach our local county 4H Dog Project and, along with my team, lead our County Fair Dog Show.  
I can tell you without a doubt, learning basic obedience skills is the foundation to having a wonderful canine companion in your family and the bond you will build is priceless.  Getting involved in dog sports is very rewarding, relaxing, and has been an all around great time shared with my family - both 2-legged and 4.  
I'm excited to share my love of teaching, and dog training in helping people build useful skills and and a great bond with their canine family members.  There is so much joy to experience in sharing life with a trained dog companion.   Training lasts a lifetime!